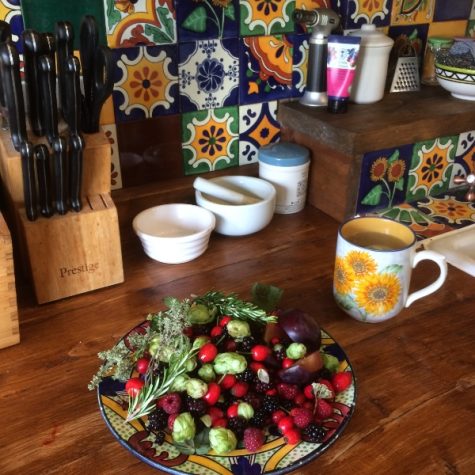 My journey as a Hedgerow Herbalist reflects my deep affinity with the natural world and the elements.
I've always had an interest in herbal remedies, and how we can use them to promote our overall well-being. I believe that we have an innate 'heart's understanding' of how Nature works to help our bodies find balance.
The key here is to help ourselves unlock this.
My passion for and understanding of this has grown, and I have completed my foundation year with the Heartwood Herbalism Foundation on my journey of becoming a Medical Herbalist.
I absolutely love being in Nature. Walking in the woods, wading in the sea, stomping over the hills, tootling in my garden, or just sitting quietly listening to the birds and the wind – these things are all really important for my overall health and emotional well-being. I also have a small but very productive herb and vegetable garden, and grow as much of our own food as possible. Our Rescue Hens, known as 'The Ladies' provide us with eggs, and we have a beehive too. This is all part of living a life as connected to the Earth as possible, and reflects my overall practice and philosophy. I am always happy to share this with friends and clients. If you are interested in learning more or would like details of half and full-day workshops in 'Finding Balance in Life' please
contact me
.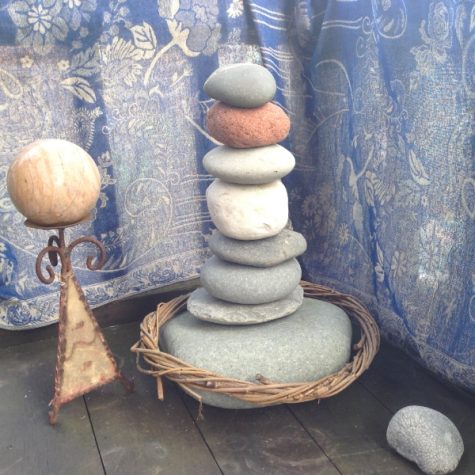 Learning Opportunities Coming Soon
Good news! I have a Hedgerow Herbalism workshop coming up on Saturday 7th October.
Do join me.
If you would like to learn about Hedgerow Herbalism, and how to use the gentle power of everyday herbs to promote well-being, as well as how to stock your own 'Kitchen Medicine Cabinet', then join me in my healing space on the river. This is a one-day workshop, with lots of laughs, and love, and learning, and you will come away with joy in your heart and increased knowledge and understanding of how to make and use traditional herbal remedies.
The exchange for the day is £120; this includes vegetarian lunch, cakes and herbal teas, and the remedies and concoctions you make during the day. To enquire or to book your place just
drop me an email
below. I look forward to working with you.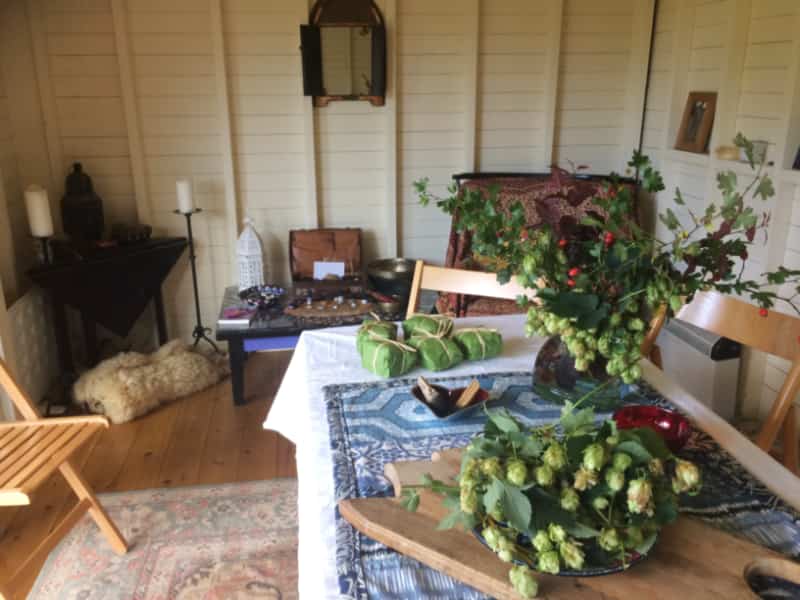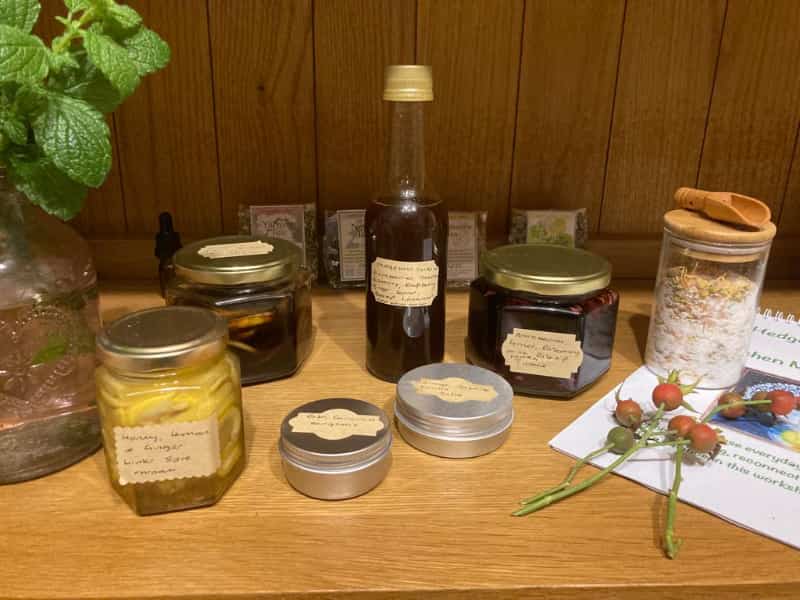 Hi Krista, thank you so much for arranging such a beautiful day, presented in such a gentle and loving way, with gorgeous food and wonderful company too. I leant so much that I will slowly start to add into my routine to make my life even more beautiful.
The Hedgerow Herbalism workshop was deeply nourishing for mind, body and soul. It was obvious lots of thought had gone into it, because whist it felt very relaxed and laid-back, we covered a lot, and came away with a full bag of wonderful potions. You really demystified it all and I feel fully empowered now to make my own balms, tinctures, bath salts and remedies (although I will be back therein a heartbeat to learn more next time you hold a workshop!) Excellent value for money deeply indulgent day of witching at the kitchen table, with glorious food and company to top it all off.
Dear Krista, thank you so much for organising and teaching such a magical day. The day was filed with so much joy and knowledge. Such wonderful food, and great company. I learnt so much, and can't wait for the next one. Blessings to you, and the Hedgerow.